BMW Motorrad days 2023 - Celebrating 100 years
BMW Motorrad days to mark the 100th anniversary
Jubilee BMW Motorrad Days 2023 to celebrate 100 years of BMW Motorrad. A weekend full of only the best! Band, test drives of new BMW motorcycles and MINI cars, sports, skills competitions for prizes, offroad entertainment, workshops, exhibition of historic and anniversary BMW models and other accompanying program. Friday will be started by Igor Brezovar. In short, BMW Motorrad days as it should be! All this in three days in a biker's paradise, Červenohorské sedlo in Jeseníky. Experience it with us.
The event is intended for all motorcyclists, their partners and entire families with children.
We also welcome caravan drivers - the possibility of parking a caravan for event participants free of charge (without electricity connection).
When and where
The event will take place from June 2 to 4, 2023 in Filipovice in Jeseníky - at the Filipovice Ski Park under the Červenohorské sedlo.
Schedule
Test drives of the latest BMW fleet (30 motorcycles) and with MINI cars (Friday from 12:00 to Sunday until 14:00)
Offroad rides on our BMW motorcycles
Big Pappa concert party
Dinner together
Crazy ride Skill competitions in riding a motorcycle (5 refueling cards worth CZK 3,000 for the winner)
Raffle (Enduro training with motorcycle school Come for a ride, motorcycle rental for the weekend, clothes from the BMW Motorrad collection and more)
Friday's story from the travels of Igor Brezovar
Martin Matějíček - trial show
Touratech travel workshop
Meeting other bikers
Presentation and sale of BMW Motorrad motorcycle equipment
And much more...
You will receive a detailed program together with registration for test drives no later than 14 days before the start of the event.
Participation fee
500 CZK including VAT (online payment by payment card during registration), which includes:
Participation in the BMW Motorrad Days 2023 for each participant with a complete accompanying program and concert (children free)
Test rides on new BMW motorcycles under the guidance of experienced instructors
Test drives with MINI cars (subject to availability)
Off-road rides on our motorcycles or your own with a motorcycle school Přijďte se Projet
Raffle ticket
BMW Motorrad welcome package
Diet (optional)
500 CZK including VAT for both days (second pyment variant - 1000 CZK in total) - In order not to miss out on the most interesting program, we recommend ordering your meal now!
Dinner on Friday - a choice of 3 dishes and one soft drink or beer
Dinner on Saturday - choice of 3 dishes and one soft drink or beer
Accommodations
Accommodation is not included in the participation fee. There are sufficient accommodation capacities at the venue of the event. We recommend staying at the event location, in Filipovice - Penzion Pepovka, where accommodation is available at a discounted price.
Don't you have anything to come to? Rent a BMW motorcycle from our Rent A Ride on our website.
Do you want to look good at the event? Take a look at our online clothing catalog.
Event Partners: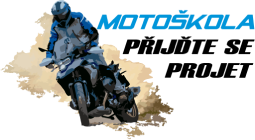 We look forward to you.
BMW Motorrad Team
#BMWMotorradRoadshow
Info line: 720 543 373
Term / Registration
BMW Czech Republic s.r.o.